Arete Ventures Inc. is your premier Acacia wood supplier in the Philippines. With our commitment to quality and sustainability, we take pride in offering top-notch Acacia wood products for various applications.
Whether you're an architect, designer, contractor, or homeowner, our exceptional Acacia wood will elevate your projects to new heights. Discover the beauty and versatility of Acacia wood with Arete Ventures Inc.
Why Choose Acacia Wood?
Acacia wood is a remarkably durable hardwood. Its beautiful grain patterns, warm hues, and natural luster make it a popular choice for flooring, cabinetry, cooking utensils, and decorative applications.
Acacia wood's inherent features, such as resistance to wear, decay, and pests, make it an ideal wood material for indoor and outdoor use. Further, Acacia wood is an excellent material for building contemporary solid wood furniture.
Sustainable Sourcing Practices
At Arete Ventures Inc., we are committed to sustainable and responsible sourcing practices. We understand the importance of preserving our environment for future generations. That's why our Acacia wood is carefully selected from well-managed plantations in the Philippines, ensuring that we contribute to the long-term sustainability of this valuable resource.
Our Acacia Wood Products
Our extensive product range showcases the versatility and natural beauty of Acacia wood. From rough-sawn lumber to finished boards and custom-made furniture, we offer a wide selection of Acacia wood products to meet your specific needs.
We craft each piece meticulously to highlight the unique grain patterns and rich colors of Acacia wood. Our dedication to quality ensures that you receive only the finest Acacia wood products for your projects.
Customization Options
At Arete Ventures Inc., we understand that every project is unique. That's why we offer customization options to bring your vision to life. We create custom furniture pieces tailored to your specific design preferences and dimensions. With our expertise and attention to detail, we ensure that your Acacia wood products perfectly match your style and requirements.
Our Exceptional Customer Support
We provide outstanding customer support throughout your journey with us. Our knowledgeable team is here to assist you with product selection, answer any questions, and guide the best uses of Acacia wood for your projects. We are committed to your satisfaction and strive to exceed your expectations in every interaction.
What is Acacia Wood?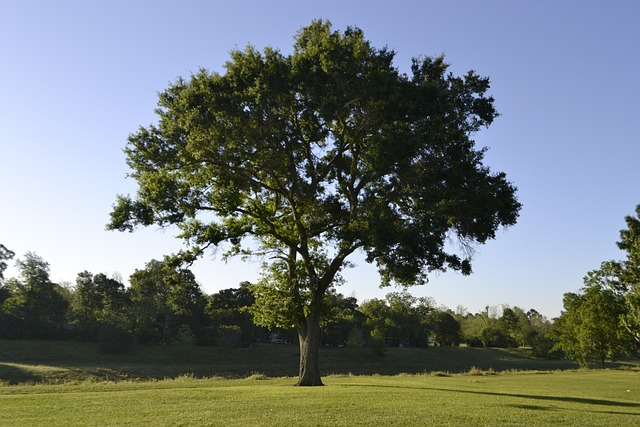 Acacia wood is derived from the Acacia tree, which is part of a genus comprising approximately 160 species of trees and shrubs in the pea family (Fabaceae). Acacia trees are known in different names, depending on the country or region. They are also known as thorn tree (or thorny Egyptian tree) and Asian walnut.
Acacias are naturally found in tropical and subtropical regions worldwide, notably in Australia (referred to as wattles). They can also be found in Africa, where they serve as prominent landmarks in the veld and savanna landscapes.
Acacia Wood Physical Description
Acacias have unique leaves with small, finely divided leaflets, which makes the leafstalks look like feathers or ferns. In many Pacific and Australian species of Acacia, the leaflets may be reduced or absent entirely. Instead, the leafstalks (petioles) are flattened and function as leaves.
Some Acacia species have vertically arranged leafstalks that feature thorns or sharp curved prickles at their base. Moreover, Acacias are known by their small, often fragrant flowers, which are positioned in compact globular or cylindrical clusters.
Typically, Acacia flowers are yellow, but sometimes the flowers are white. Further, the flowers are adorned with numerous stamens, resulting in a fuzzy appearance.
Acacia fruits are legumes. Their appearance vary considerably across different species. Interestingly, Acacia trees are frequently mistaken for members of the closely related genus Mimosa.
Acacia Wood General Appearance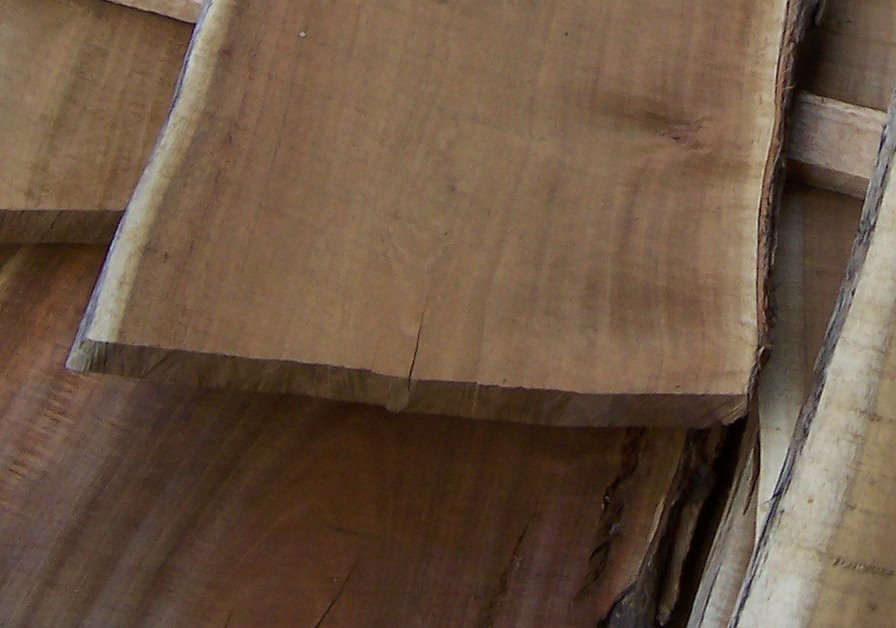 Image Source: wikimedia commons/B.navez
Acacia wood offers a wide range of colors, from rich mahogany to lighter shades of brown. These diverse color options provide flexibility in matching it with different interior or design preferences.
Acacia wood typically displays a green-yellow undertone. The heartwood has a range of hues, often from light brown to dark red. The sapwood is yellowish-white, providing a noticeable contrast to the deeper tones of the heartwood.
In older Acacia trees, the heartwood showcases a significantly deeper and richer hue compared to the sapwood. This contrast in color between the two parts of the wood adds to the aesthetic charm of Acacia.
The wood showcases a captivating grain structure that is often characterized by irregular and wavy patterns. This distinctive grain adds to the natural beauty of acacia wood slabs.
What Type of Wood is Acacia?
Acacia belongs to a group of exotic hardwoods known for their durability and strength. Specifically, Acacia wood species have exceptional density and flexibility. The multidirectional structure of the wood fibers contributes to these characteristics.
While the sapwood of Acacia may exhibit yellowish or light brown tones, its core features a reddish-brown hue adorned with distinctive black veins.
The various types of Acacia are:
Acacia Mangium
Babul (acacia nilotica)
Hawaiian Koa
Acacia Melanoxylon, etc.
Acacia Wood Characteristics and Properties
Acacia is the preferred choice over types of wood available on the market. Acacia wood is one of the most visually appealing options due to its distinctive grain pattern. Here are the properties and characteristics of acacia wood.
Acacia Wood Characteristics
Acacia trees have remarkable adaptability. They can thrive in various climatic conditions, including temperate or arid regions.
With nearly 1,000 different varieties, Acacia trees grow fast. They can reach heights of 20 to 30 feet (6 to 9 meters) within five years.
Furthermore, Acacia trees contribute to environmental sustainability. They absorb greenhouse gases such as nitrogen and oxygen.
Acacia Wood Hardness
Acacia wood has a remarkable hardness rating of 2300 pounds of force. This indicates exceptional resistance to indentation. In comparison, oak rates at 1700 pounds of force, while cedar measures 1100 pounds of force.
Acacia Wood Furniture Durability
Acacia wood is one of the strongest and toughest woods around. It has a natural resistance to rot and insects. If you need long-lasting furniture, Acacia can be an excellent option, as it requires minimal maintenance for several decades.
Wood Knots
The presence of numerous knots in Acacia wood is a common feature. Acacia trees, with their abundant branches, result in the formation of knots that become noticeable when the wood is cut.
Antibacterial Properties
The antibacterial properties of acacia wood make it an ideal choice for making kitchenware, such as spoons, bowls, and chopping boards. These antibacterial and hygienic properties prevent the growth of bacteria in the wood.
Water Resistance
Due to its high water resistance and stability, acacia wood is often used in items that are regularly exposed to water. It can withstand such conditions for up to 40 years without requiring treatment or protection.
Tonal Properties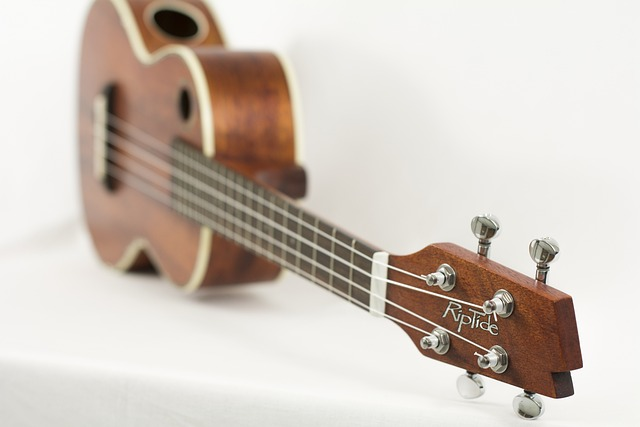 Acacia wood is widely known as tonewood because of its tonal properties. It is often used in making stringed instruments like guitars and ukuleles.
Wood Grain
Acacia wood is known for its irregular grain structures. It often displays a wavy pattern. Figured grain patterns like curls, also called "rings" in Australia, are also observed. These distinctive grain patterns contribute to the wood's unique and visually appealing characteristics.
In addition to the brown grain patterns, acacia wood can also feature striking golden grains. This variation in grain patterns ensures that no two pieces of acacia wood are exactly alike.
Scratch-Resistant
Thanks to its smooth and glossy surface, Acacia wood is naturally resistant to scuffs and scratches. This quality reduces the need for frequent repainting or touch-ups, making it a low-maintenance option for furniture and other applications.
Flexibility
Acacia wood possesses a combination of exceptional flexibility and long-lasting durability. Such properties make acacia wood an excellent choice for outdoor furniture like benches, seats, and flooring. The wood's elasticity makes it highly resistant to cracking.
Smooth Finishing
Acacia wood offers a naturally smooth surface finish. It presents a unique and distinctive appearance to your furniture and doors. What's more, routine polishing or treatments is not necessary, which can save you time and money.
Acacia wood offers an economical choice without compromising on the aesthetic appeal of your furnishings.
Acacia Wood Pros and Cons
Advantages of Acacia Wood
Making furniture from solid acacia wood produces a superior final product. The wood's low moisture content significantly minimizes shrinkage and warping issues commonly found in natural woods, ensuring that your solid Acacia furniture remains durable and resilient for many years to come.
Acacia outdoor furniture can endure the elements for many years, requiring minimal maintenance compared to other hardwoods.
The grain structure of acacia wood floors is notably diverse and dynamic. It surpasses the typical consistency found in other hardwoods such as oak and maple.
Disadvantages of Acacia Wood
Acacia wood is sensitive to temperature changes. Avoid placing Acacia furniture near extreme heat sources such as fireplaces and heaters. Also, they should not be exposed to direct sunlight.
The extreme hardness of Acacia wood makes it very difficult in terms of workability. Cutting acacia wood can be particularly challenging. You'll need to use power tools instead of hand tools in many woodworking activities.
The unpredictable and irregular grain structure of acacia wood can be challenging when integrating it into existing décor.
Acacia Wood Uses
Furniture Making
Acacia wood is a widely used material in furniture making. Its outstanding durability produces long-lasting pieces of furniture. Acacia wood furniture not only adds beauty to any space but also stands the test of time.
Hardwood Floors
Due to its exceptional strength and durability, acacia wood is an excellent choice for hardwood flooring. It has a high PSI rating that can withstand heavy foot traffic without easily sustaining damage. Moreover, acacia wood delivers an appealing visual appearance. Additionally, it's water-resistant property makes it an ideal flooring option.
By choosing acacia flooring, you can enhance the aesthetic value of your home while also enjoying the convenience of easy cleaning with water without compromising its visual appeal.
Kitchen Accessories
Acacia wood is the preferred choice for crafting kitchen accessories, including cutting boards, trays, tissue holders, wooden bowls, and more. Its exceptional durability and hardness make it well-suited for making kitchen cutting boards, as they resist knife marks and scratches that can quickly appear on softer woods.
Moreover, acacia wood is highly regarded for its safety. Unlike certain woods that release harmful oils, Acacia wood poses no health risks when used in the kitchen. Also, the dense and closed grain structure of acacia wood contributes to its anti-dust and anti-bacterial properties, ensuring a hygienic and clean kitchen environment.
Home Improvement
Acacia's unpredictable grain structure and versatile nature make it an excellent choice for home decor.
The unique and irregular grain patterns of acacia wood add a touch of visual interest and character to your decor pieces. Moreover, acacia wood can be used in many ways to match different design styles and preferences.
Lastly, acacia wood can be stained to achieve different tones, allowing for customization and creating a personalized aesthetic for your home décor.
Where to Buy Acacia Wood?
There are a couple of factors to consider when you're looking to buy Acacia wood. First, you should source your Acacia wood from a reputable supplier of high-quality wood products. Additionally, take the time to compare prices across various suppliers to ensure you secure the best deals available.
Arete Ventures Inc. is your trusted source for high-quality Acacia wood in the Philippines. We are eager to assist and provide you with the finest Acacia wood products available.
Experience the natural elegance of Acacia wood with Arete Ventures Inc. and transform your spaces into stunning works of art. Contact us today or visit our showroom to explore our range of wood products and experience the timeless beauty and durability of this exceptional material.
FAQs
Is acacia wood hard?
Acacia wood is a hardwood famous for its strength. It surpasses European white oak by 55% in hardness, as well as carbonized bamboo by 90% and Hickory hardwood by 23%.
How hard is acacia wood?
Acacia wood closely resembles teak wood and is often recommended as a cost-effective substitute. While they have the same hardness and durability, Acacia has a higher Janka score that ranges from 1700 to 2300 compared to the 1070 score of teak wood. In conclusion, Acacia wood is harder than teak wood.
Is acacia wood durable?
Due to its high density, durable Acacia wood is ideal for restaurant settings. It can withstand the demands of daily use and maintain its quality over time.
Is acacia wood good for furniture?
As a primary material for outdoor furniture, Acacia wood is an excellent alternative to slow-growing teak wood. Strength, durability, and resistance to moisture are some of the main reasons why Acacia is a good material for indoor furniture.
Does Acacia wood rot?
Acacia wood is resistant to rot and decay. Its natural oils protect it from moisture and termites that may damage its structure over time.
Is Acacia wood termite resistant?
Due to its natural resistance to termites, Acacia wood is ideal for furniture and woodworking projects. Its inherent durability against pests and decay ensures long-lasting finished products.
Is Acacia wood good for flooring?
Acacia wood is good for hardwood flooring for a couple of reasons. First, its visually striking nature adds a captivating aesthetic to any space. Secondly, Acacia wood is waterproof, making it an ideal option for kitchen flooring where moisture resistance is paramount.
Is Acacia wood good for cooking utensils?
The anti-bacterial and heat-resistant properties of Acacia wood make it an ideal material for making cooking utensils. Acacia wood cooking utensils are remarkably lightweight. Plus, their golden brown color and attractive grain patterns can add a touch of elegance and style to any kitchen.
Is Acacia wood waterproof?
Acacia is a dense hardwood that can survive prolonged exposure to rain and moisture. However, it does not mean it is completely waterproof.
Is Acacia wood expensive?
Acacia wood is a more affordable alternative to exotic woods such as mahogany and rosewood. If you have been investing in mahogany, you might want to consider Acacia wood as it is a bit less expensive. On the other hand, acacia wood is a bit pricier compared to other hardwoods such as maple and oak.
Does Acacia wood crack?
Acacia wood can crack when exposed to sources of extreme heat. Prolonged exposure to intense heat weakens the wood fibers. Acacia wood can become brittle and susceptible to damage.
Is Acacia wood sustainable?
Acacia wood is known for its sustainability as it is derived from a fast-growing, resilient hardwood. Acacia trees are harvested from sustainably managed forests, with strict regulations in place to ensure the woods will continue to live, grow, and develop.